The Fine Art of
Bespoke Bridal Jewellery
True luxury is taking your time celebrating heritage and romance.
Made to order, our bespoke pieces take six to eight weeks from design to delivery. First, you chat with Edge, discuss your thoughts, work closely together upon your design always guided by expert knowledge and expertise. You become involved in selecting stones and finalising what you desire over a series of enjoyable meetings. Next, your finished order enters the flow of production where it will be crafted by hand with attention to detail, and regular checks to ensure the metal, the settings, the gemstones and the finish are all up to our standards. If you wish, we'll even send you regular updates on the work in progress, so you can see your creation taking shape.
From the initial design process with Donald, discussing your ideas to the hand-finishing by our master jewelers in Italy, we will help you to create a uniquely personal & ethical piece of fine jewellery that's perfect in every way.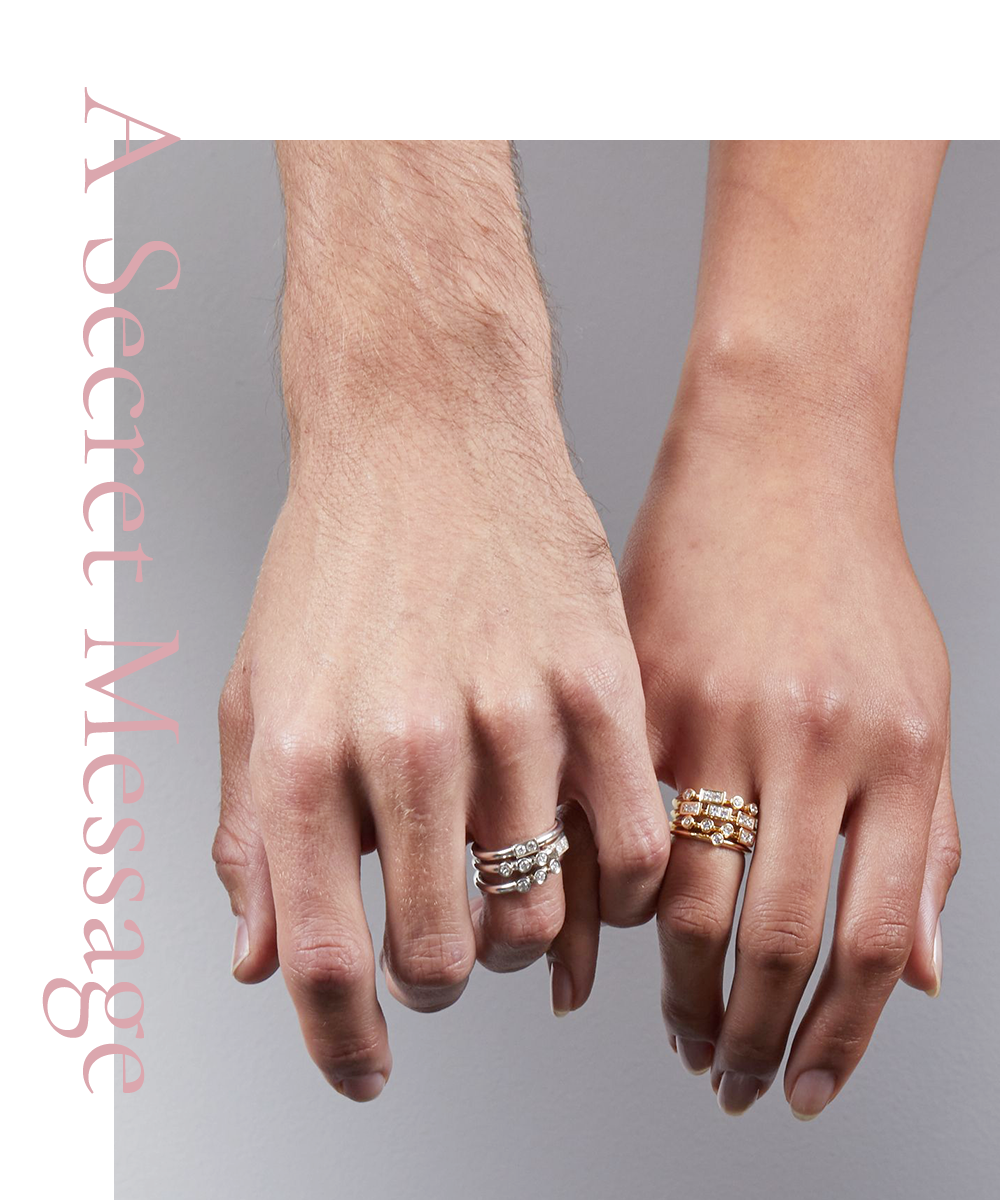 Regarded as one of Britain's leading private jewellers, Donald Edge draws on his past to create unique & timeless fine jewellery designed to be worn today and passed on in through future generations.
This secret is hidden in plain sight, and brings the wearer concealed delight.
A message of dear love bestowed, held tight inside this glittering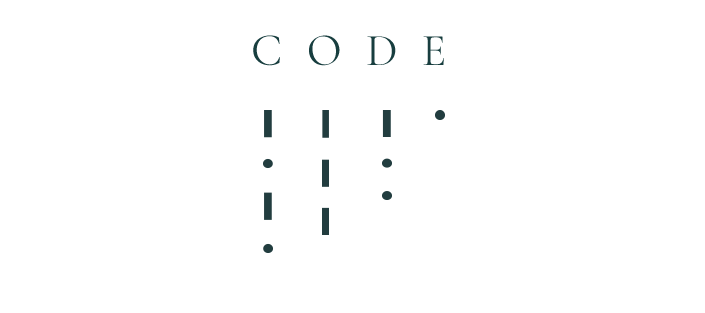 We're here to help you every step along the way
Engagement, Partnership & Commitment Rings
Love looks so different to what it traditionally looked like. As we all move forward our Collection rings have found their way to unite and commit to every type of love. Celebrate the renaissance of new love with codebyEdge. Jewellery for 21st century love affairs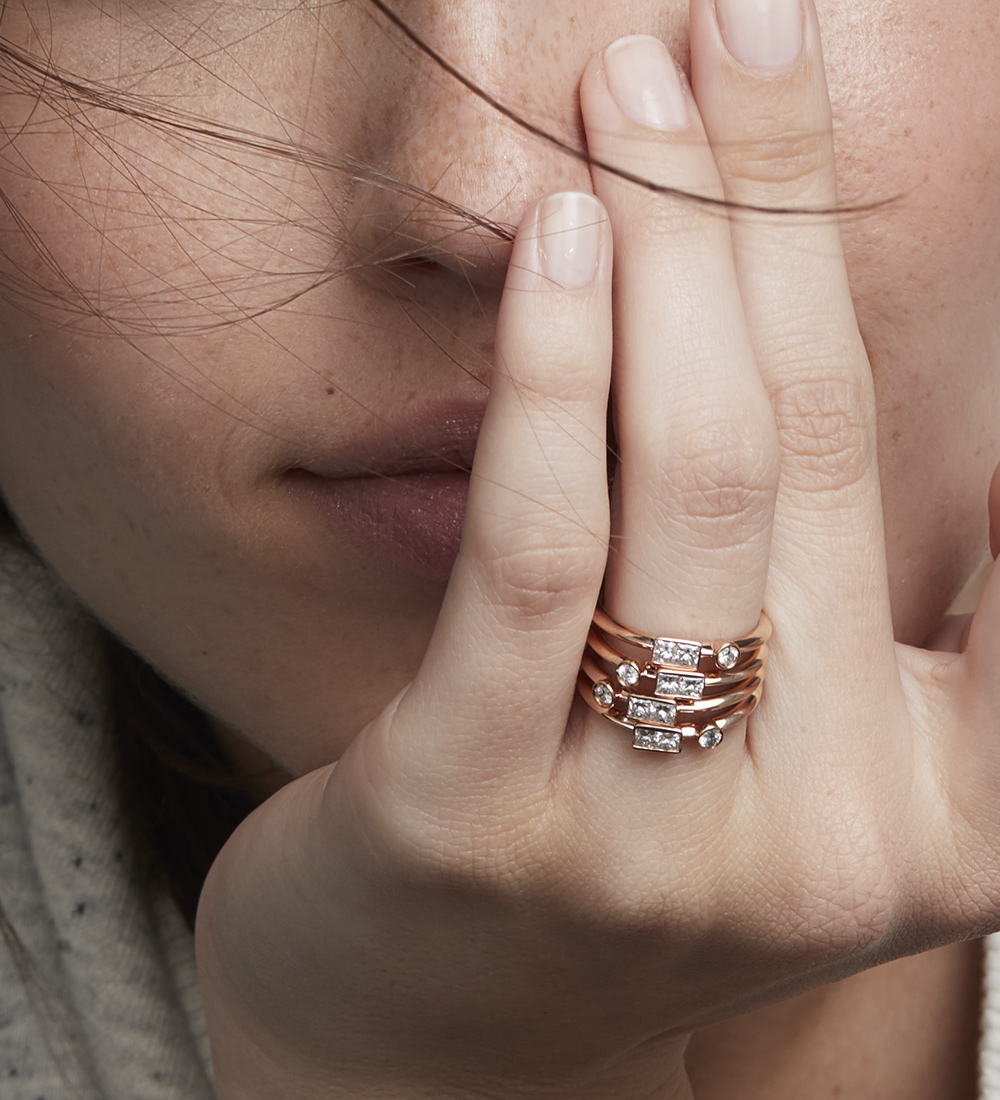 Amore comes to the fore in our Amanti collection, luxury love tokens for your most treasured people. Featuring smooth lines, twinkling diamonds and knife edge detail in 18 carat yellow gold, 18 carat rose gold or platinum, the result is rings and bangles as clean and contemporary as they are giddily romantic. Or bespoke your own gemstones.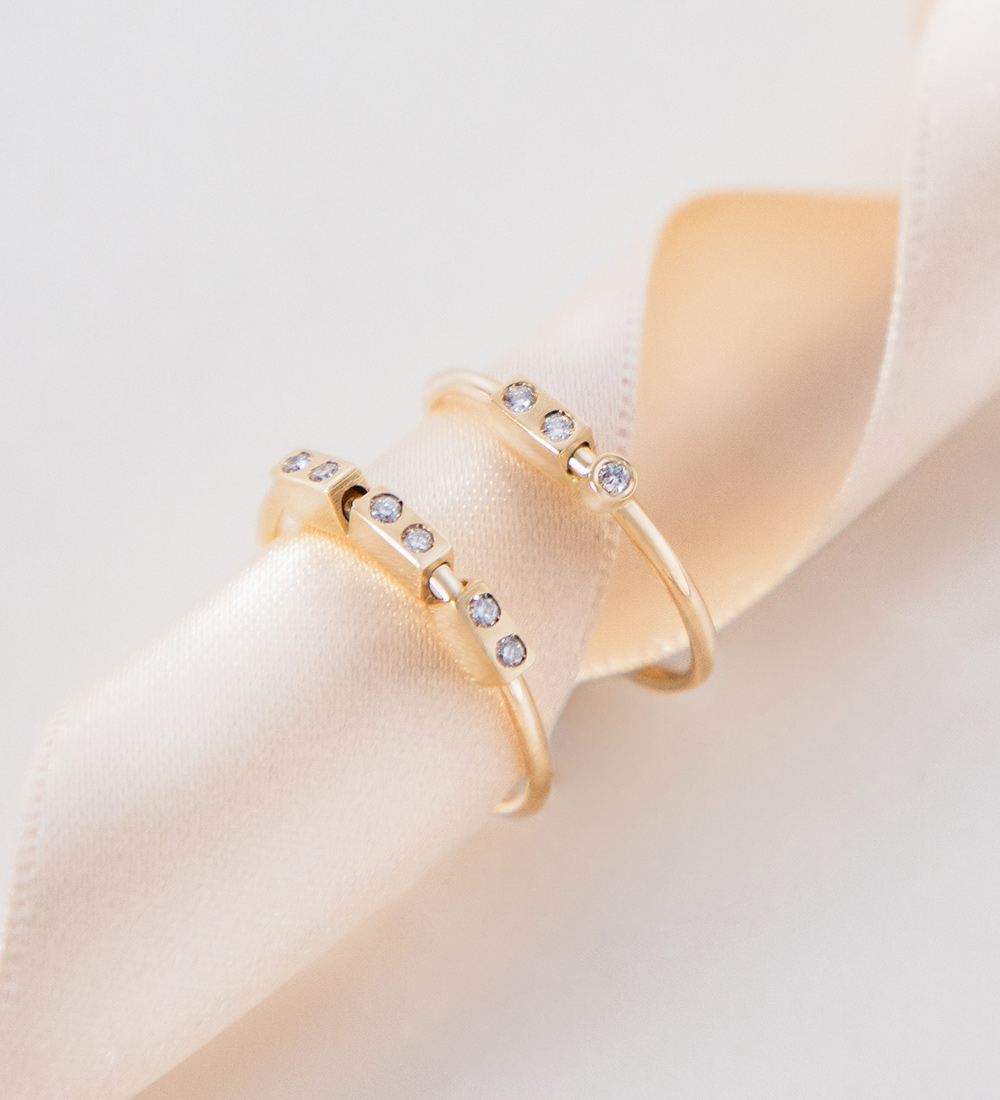 Born amid the leafy squares and sweeping crescents of Mayfair, these stackable rings are Londoners through and through. In softly glowing 18 carat rose gold, budded with the purest Type IIA grown diamonds, they capture both sides of the neighbourhood: elegant refinement with the propensity to dazzle.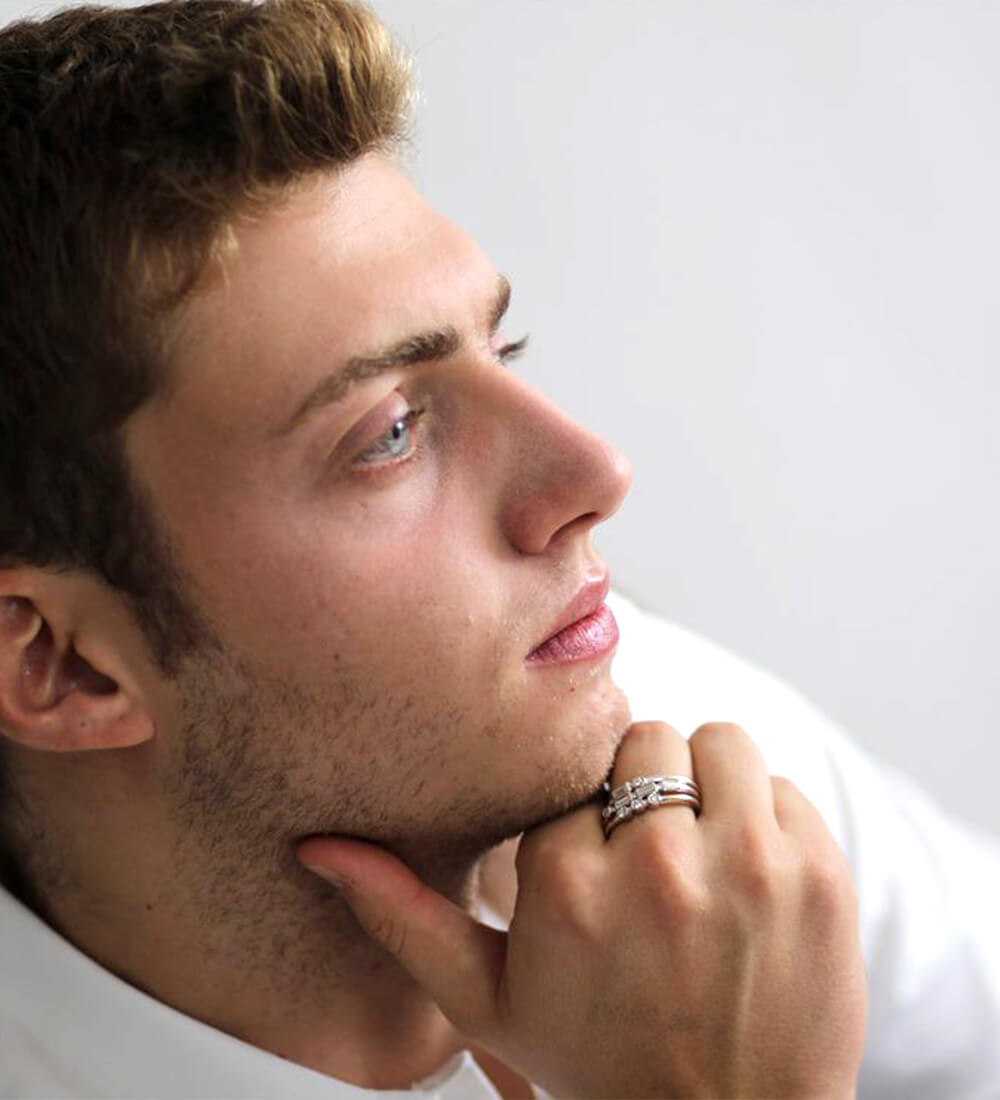 Renowned for his instinctive eye, sustainable philosophy and decades of expertise, Donald Edge creates beautiful, meaningful jewellery in collaboration with you.

"I believe that we hold the power to change the world with our choices. True luxury is about slowing down and doing things in a good way."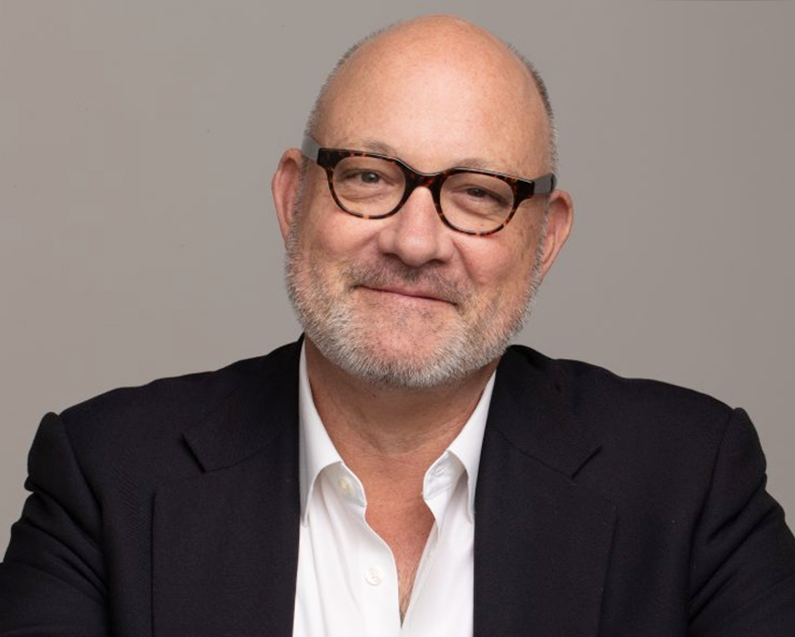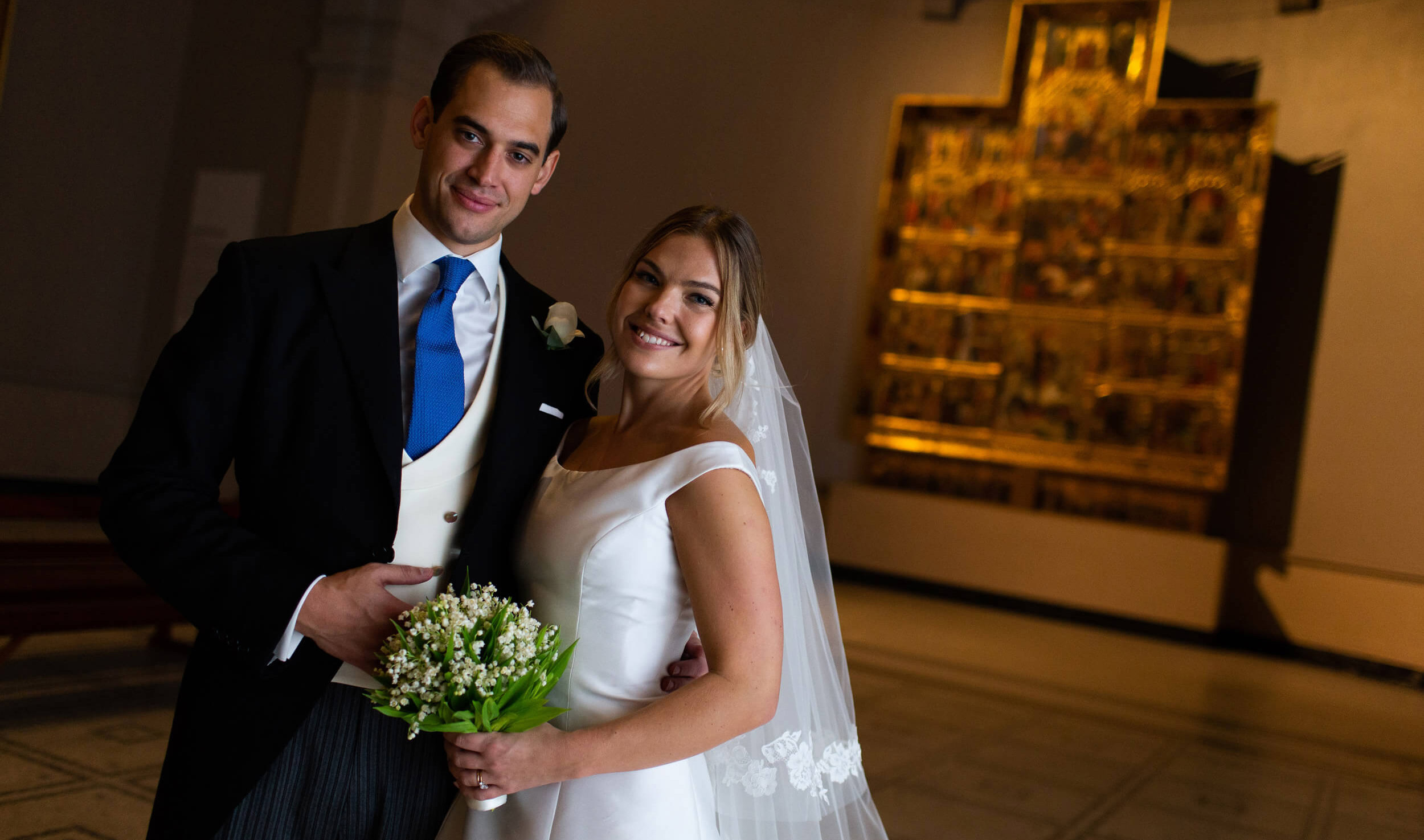 Our experience with Donald from the design through to receiving the final ring was an incredible journey. For those looking for a quintessential piece of jewellery tailored specifically to you, you should look no further. 
Why did you choose Donald?
In a word: bespoke. We knew the entire process from initial conversations through design would be entirely tailored to us. As we didn't have any specific design in mind initially, going through a journey with Donald meant we knew that we would be happy at the end, and the final pieces would be truly unique to us.
Why choose lab grown ethical diamonds?
It was a simple decision to go for ethical diamonds. Their brilliance and lustre matches a "natural" stone but there is no question of the source or if anyone was exploited on its journey.
Why they chose noble metals?
The endurance and quality of noble metals means that a piece can be worn everyday without worry of damage or tarnish. This jewellery will hopefully be passed on for many generations to come.
How many carats?
2.87 carats. A central cushion cut diamond of 1.87 carat in between two round brilliant cut 0.5 carat diamonds.
How was the design process with Donald?
After getting in touch with Donald about designing an engagement ring together, we met to run through ideas, stones, settings etc. As novices he guided us through the curious and wonderful world of not only rings but wider jewellery explaining all of the nuances along the way.
After this discovery session, Donald clearly had a better insight than we expected and when we next met presented us with a design that was quite simply the ring we were looking for. We just didn't know we were looking for it!
How is the ring?
Exceptional, unique, timeless. 
Why choose lab grown diamonds?
Created with a sustainable philosophy
Our lab-grown diamonds are created using advanced technology that mirrors natural gemstone formation. Conflict-free, safe to produce and every bit as dazzling as diamonds found in the earth, these incredible jewels are an exciting and sustainable way to help your own message shine bright.
We want to lead the way in the jewellery industry and empower and educate our customers about ethical gemstones, diamonds and noble metals. 
We're here to help you every step along the way