Inspired by the bloom of wild flowers dancing on the surface of water, the Aquafiore collection showcases a delicate rainbow of amethyst, aquamarine, lemon quartz, rock crystal and citrine.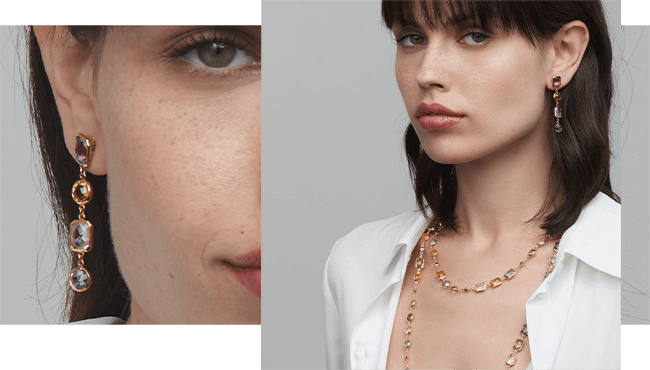 In 925 sterling silver or 18k yellow gold; set with your personalised sequence of double rose-cut hydrothermal stones, in all their translucent beauty.
Something Blue
Launching April 2021
Something new and something blue is arriving at codebyEdge…
Personalise your special day using yours and your loved one's initials with our new Aquafiore 'Something Blue' collection. With dreamy shades, from Aquamarine to Sky Blue, London Blue and Swiss Blue Topaz using our signature hydrothermal gemstones, they create the perfect detail to love now and forever.
Available as a pair of earrings, necklace, and bracelets our Something Blue pieces also make for the perfect bridal shower or wedding gift.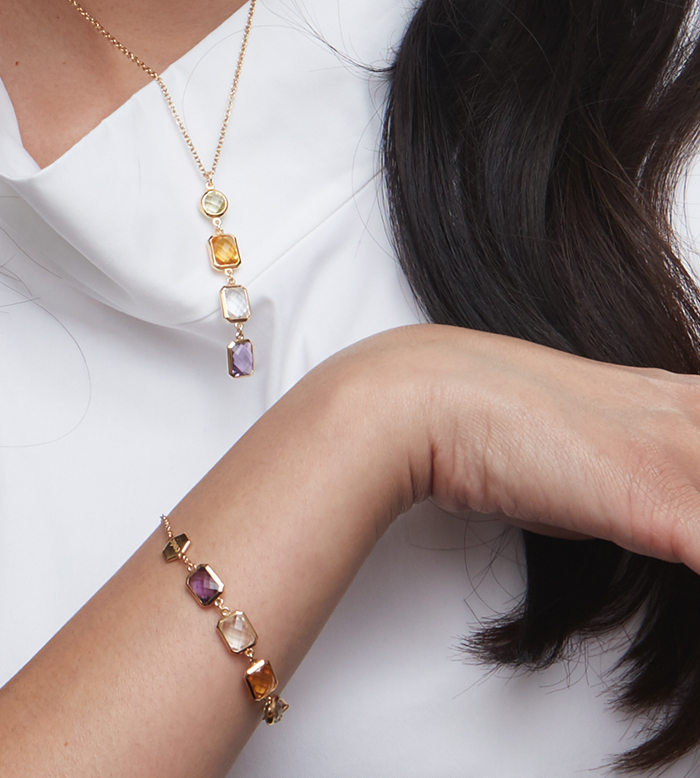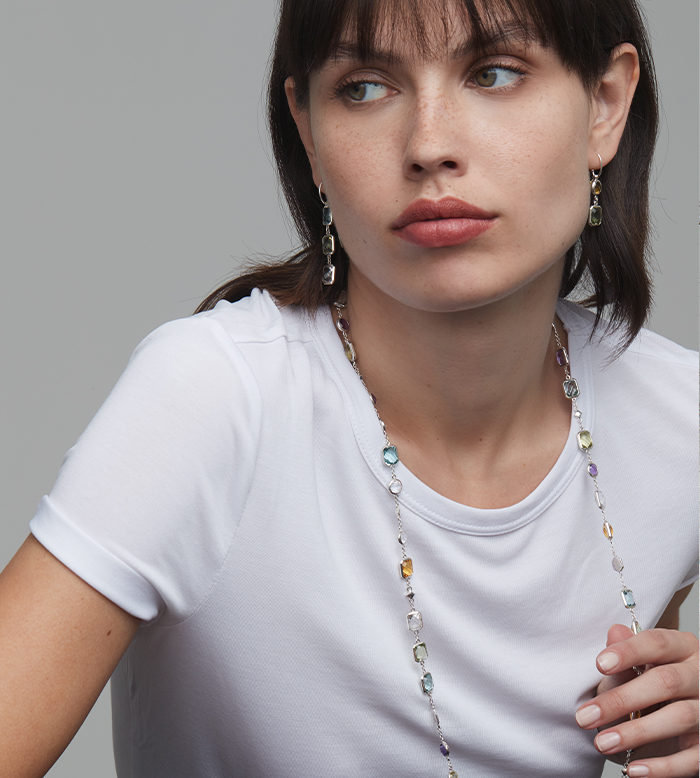 "We love our double-sided chequerboard cut which brings our necklaces, pendants and earrings alive. They move with you, filter light and shine from every angle."