Inspired by the bloom of wild flowers dancing on the surface of water, the Aquafiore collection showcases a delicate rainbow of amethyst, aquamarine, lemon quartz, rock crystal and citrine.
Please note that the delivery of your final piece will take 6 – 8 weeks.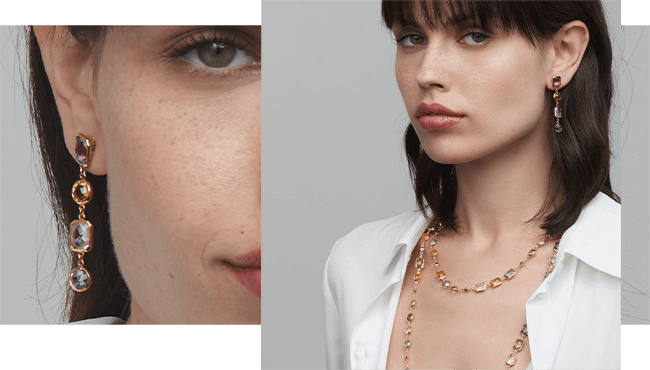 In 925 sterling silver or 18k yellow gold; set with your personalised sequence of double rose-cut hydrothermal stones, in all their translucent beauty.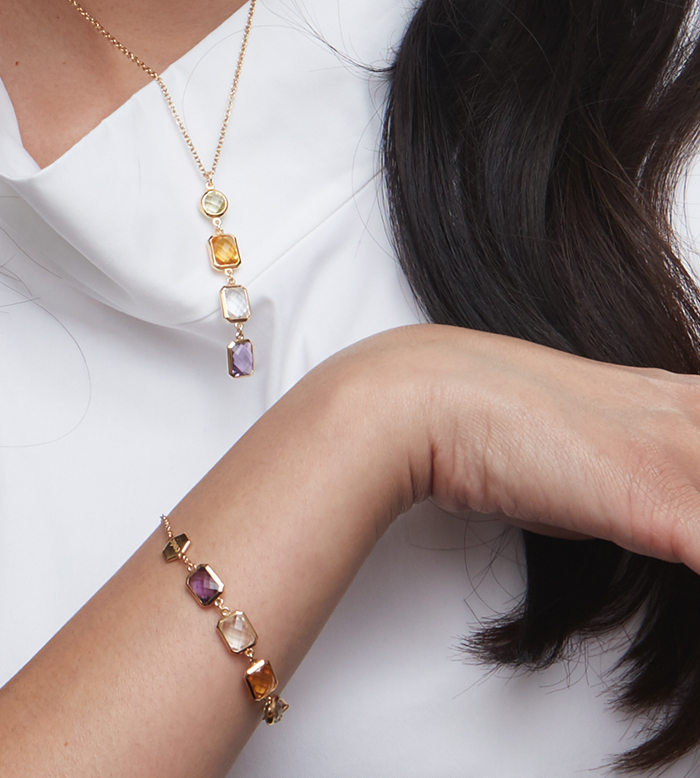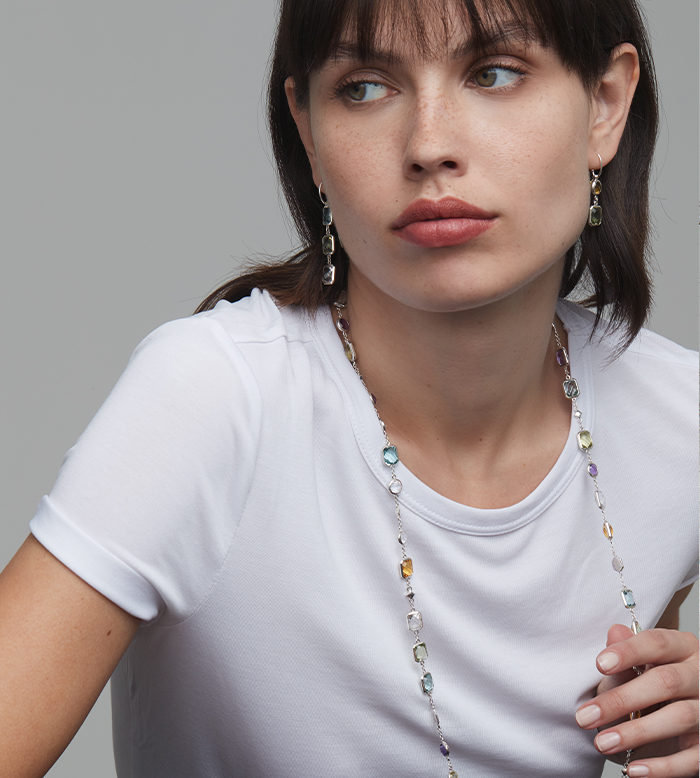 "We love our double-sided chequerboard cut which brings our necklaces, pendants and earrings alive. They move with you, filter light and shine from every angle."
Donald Edge